HOME>Seller's Centre>Guarantee for Sellers


| E-mail me: mlummis@RealEstateHalifax.ca |
Hotsheet & Newsletter Signup | Free Market Analysis | Home Sellers Handbook |
List Your Home Here
My Guarantee | Home Renovations | Articles for Homeowners
Easy and Guaranteed!
Service Guaranteed* 100% Satisfaction or your listing Back.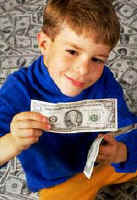 When it comes to selling real estate, lots of agents promise great service. Unfortunately, a promise is worthless when it's broken. That's why I give you my Service Guarantee* in writing that says if, for any reason, you don't feel that I have not met or exceeded your service expectations as your real estate professional, I will cancel the listing contract.

When you hire any agent, you are selecting one person to represent your interests, to get your home sold, to negotiate the best possible price and terms and to follow through on all contract terms until escrow closes. You want someone highly competent and experienced, someone you can trust.


Reasons to List Your Home with Mark Lummis
99% of Listings sold

Listings SELL 55% faster than usual.
Full-time professional support staff
We attract more buyers because of our outstanding reputation for Service, Results and Integrity
We are a Real Estate Broker with full MLS access. A Broker must pass many more courses than an agent and is licensed to sell real estate. An agent must work under the supervision of a Broker, who takes responsibility for the activities of the agent
As a full time RealtorŪ since 1989, with hundreds of transactions behind me, I have the experience to assure top quality representation to my clients. This expertise translates into more dollars in your pocket!
I am familiar with the various contract forms currently in use, and know which clauses must be added to fully protect my clients
Because I am an expert on contracts and write a very tight counter-offer, my listings CLOSE. It's one more way I protects you
All the agents in my office are experienced, full-time professionals (not true for most offices)
As a member of an international franchise, my sellers are given extra exposure through the Sutton Group National & International Relocation and Referral Network. Sutton Group has affiliations with many of the area's largest Relocation Divisions and is responsible for bringing thousands and thousands of clients and customers annually to our Sales Associates
I know how to "showcase" your home for sale and will walk through it with you inside and out, offering suggestions to enhance buyer appeal
My reputation and that of my company's is excellent among other RealtorsŪ. My listings sell, partly because other agents like to show my listings and like working with me
I have many buyer referrals from previously satisfied customers and clients (possibly my #1 source of buyers)
Sutton Group sells far more homes than most of its nearest competitors
I provide the latest in computer and communication technology in every residential sales transaction, facilitating every step in the home buying and selling process
I don't want just your listing -- I'm after a long term relationship! I want to add you to my satisfied client list and have you tell your friends and relatives about the great job I did. I want you as a client for life!
Our Objectives:
To get as many Agents and qualified buyers possible through your home until it is SOLD
To communicate activity, preview and showing results weekly
To constantly look for the best methods of exposing your home to the marketplace
To assist you in receiving the highest possible dollar value for your home, with the least amount of inconvenience and in the shortest period of time
Our Philosophy
We will work according to your instructions, with our advice to help you sell your home. We will provide a comprehensive market analysis, help "Showcase" your home for sale, and review our highly successful Marketing Plan with you. With our full-time team of experts, plus our excellent office staff, we can ensure that our clients always receive top-quality service.

We belong to the combined Multiple Listing Service so all agents from Halifax and Other Nova Scotia counties and surrounding areas, will have direct access to the information about your home on our vast Multiple Listing Service.

We believe you are a part of our team and we are always open to suggestions as to how we can better serve you. Your complete satisfaction is our goal, and we never forget that happy clients are the key to our continued success.

We will be more than happy to discuss any of your concerns, answer questions you have, and supply
references.
Counseling and Drafting of Legal Contracts and Disclosures
I am a skilled technical writer of real estate contracts. A poorly written contract, counter offer or addendum could be misinterpreted or unenforceable.

I protect your interests and advise you regarding:
Price and deposits
Buyer's qualifications
Financing terms and contingencies
Any personal property included
Roof, pool, chimney, soil and property inspections
All disclosures regarding - Agency, geological and flood zones, environmental hazards, smoke detector and water heater, asbestos, non-permitted work, plus much more
Possession
Restrictive covenants
Counter offers
Permits and code violations
Multiple offers
Home Warranty
Time for acceptance and method of acceptance
Repairs
Special requirements
Negotiations
Many real estate negotiations fail, not because of the needs of the buyer and seller, but because the
agent does not understand basic negotiation principles. A skilled negotiator could save you time and thousands of dollars.
I will represent your interests in all negotiations
I am a trained, skilled negotiator
I will negotiate on your behalf to get you the best possible transaction based on your needs
I have over 12 years of real estate experience primarily specializing in sales of residential and rental properties.

I bring extensive knowledge of the local market conditions. I personally complete 5-10 in-depth market analyses each month. This gives me the unique advantage of KNOWING the local marketplace values inside & out!

In addition to field inspections and computer analyses, I also preview several residential homes per month just to keep on top of the market conditions ...up to the minute.

I will inspect, in an average year, hundreds of homes in the County area making me an expert on the marketplace.

Negotiating the sale of your home is one of the most important aspects of the overall service we offer you. You need someone with extended experience to handle the hundreds of details that can quickly turn into dangerous pitfalls if not handled correctly, as well as negotiate the last possible dollar into your pocket. I am an expert in this area, having successfully negotiated hundreds of home sales.

Organization and details are vital in the process of the marketing and sales functions involved in your home. My team is responsible for all administrative details related to promotion and marketing, such as writing advertising, coordinating photos of your property with the various media companies we use, and maintaining constant communication with the financial institutions regarding the buyers of your home.

The sales process, if not monitored carefully, is responsible for the loss of many a transaction. Detailed notes and files are kept on computer (my own custom software programs), as well as hard files for future reference. I am an extremist when it comes to organization and details ... come visit the office and see for yourself.

Together with our superior network of RealtorsŪ, Title Companies, Lawyers and Loan Officers, Inspectors, Repairmen, Gardeners, etc… We are prepared to bring you…

The Best Service There Is!!
If you're considering a move, call or e-mail me and ask for a copy of our Service Guarantee* program and a copy of my personal brochure that highlights what we can do for you. Contact us today. You'll be glad you did, it's guaranteed. Please ask for your Service Guarantee Coupon at your initial consultation. *
What if you sign a listing agreement with a RealtorŪ for 6 months and he/she doesn't:
Bring you an offer?
Doesn't actively market your home?
Doesn't even return your calls?
How do you protect yourself from being romanced at the
listing interview, then forgotten during the listing?

Mark offers the following guarantee. After you list your home, if you are not completely satisfied with my service, simply give me a two-week notice to terminate the listing. Your listing will be returned, no questions asked. No costs. No continuing obligation. Period.

If you are deciding between RealtorŪ, why not "test drive" my listing program for 30 days? If you are not completely happy, you may terminate your listing with met at any time under this guarantee.

Your RealtorŪ is responsible for one of the largest financial transactions you will ever make. Shouldn't you use the best? And shouldn't he guarantee his work?

*Restrictions apply.
---
©2002-2003 Mark Lummis. Any reproduction of this site is prohibited.
Website Design & Hosting: BDwebs.net