HOME>Buyer's Centre>How Do I Know What I Want


| E-mail me: mlummis@RealEstateHalifax.ca |
Hotsheet & Newsletter Signup | Personal Home Shopper | Guide to Saving Money
| How Do I Know What I Want |
Do I Need a Buyer's Agent? | Getting Ready for the Move | Love It or Leave It - My Guarantee | Order Your Home Buyer's Kit
How Do I Know What I Want?
Should I Make a "Wish List"?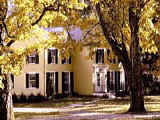 First, let's talk about what exactly constitutes a "wish list". A "wish list" is nothing more than a list of everything you've ever dreamed of having in your house such as:
Lakefront property
Views of city lights
Marble kitchen countertops
Latest kitchen appliances
Wood-burning fireplace(s)
3 car garage
The best school district in your state
Within a five-minute walk to work
4 or 5 bedrooms
Master suite walk-in closets
2 person whirlpool tub in master suite
Private back yard with pool and spa
Mature landscaping
etc., etc.
What I will ask you to do is to create a "wish list" detailing everything they'd love to have in a home, including:
Location. Think about where you like to shop, where your children will attend school, where you work

Size. Think about number of bedrooms you want, the size lot, the extra room you may need to expand, where you will do the laundry, storage space

Amenities. Think about the kitchen appliances, swimming pool, fireplace, air-conditioning, electrical wiring, hardwood floors, size of garage
What About a "Reality List"?
What I suggest you do next is to use this as a tool to help you define your "needs" as well as your "wants". You will create a "reality list".
Here are some of the questions you need to cover:
How many bedrooms do I really need?
How many bathrooms?
Is our lifestyle more formal than informal?
Is a one story or two story home better for us?
What schools are going to be important?
Is a pool/spa something we want right now?
What features are most important in the kitchen?
Which additional rooms would you want most? (pantry, formal dinning room, rec room, etc.)
How much property will we need?
Do we use public transportation on a daily basis?
How close to work do we need to be?
Does driving on a major highway or in traffic make us crazy?
Which "lifestyle" activities are most important to us? (outdoor recreation, theater, continuing education, etc.)
Is a home with open space or something more "cozy" important to us?
How old a home would we consider?
How often do I go to the city? Suburbs? Country? Where would we rather be?
How long do we want to spend driving to work each day?
Do we have frequent guests? Do we need a separate guest room?
Will our children take a bus to school, walk, or will we have to drive them?
How far away is our church?
Do I need to travel frequently?
How far away is the airport?
Must we have a garage? Two-car? Three-car?
Where do our families live? Where do our friends live? How far away do we want to be?
Do we like to stay in on Saturday nights? Or do we prefer to be close to the "action"? Will that change over the years?
Do we own, or are we contemplating purchasing, a boat in the near future? Will you want to be within fifteen minutes of a lake?
Do we own a private airplane and need to be near a small airport?
Once you get the information down on paper, try to organize it into a concrete sentence:

"I want a four-bedroom, three-bath home with a large garden, fairly new kitchen, loads of closets, a wood-burning fireplace, two-car garage, within a fifteen-minute commute to the office and church, down the street from the high school, in such-and-such location."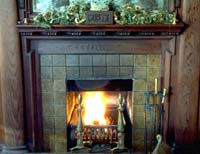 That's a start. Now, prioritize the items in your wish list and think about which items you would trade off for others. For example, would you give up a wood-burning fireplace if it meant having a two-car garage? Could you get by with a smaller house if it means you'd be in a better school district? Would you prefer to be closer to work even though it means giving up a large lot? What if you had to live in a condo, but could walk to work?
Now, for your "reality list" write down everything you can't live without for the next five years. If you're a single woman, your reality list might include:
Two bedrooms (that's really for sale purposes; it can be much easier to sell a home with two bedrooms than a home with one bedroom)
Two bathrooms (same reasoning as above)
Parking space or attached garage
Outdoor living space of some sort (could be a garden or patio)
Second floor or higher
Within a twenty-minute drive to work
Now I have something to work with. I can take your "reality list" and begin to match it to homes listed in our multiple-listing service. Is the "reality list" worth the time and effort? Absolutely! Writing up the lists will help focus your mind on what you really want. An honest "wish list" is a road map to finding the house of your dreams.
---

For an interactive map of Halifax filled with neighbourhood information and useful links, click here.
©2002-2003 Mark Lummis. Any reproduction of this site is prohibited.
Website Design & Hosting: BDwebs.net